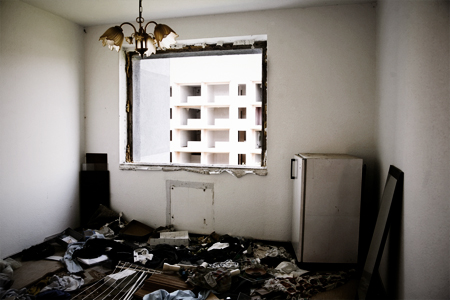 Photo: Photocase.de, Editing:
Carolin Weinkopf
Photographer: Cydonna.
When I got notice I won a trip to Norway I had to fill in a form telling about myself and giving my personal data. This is what I wrote when I was asked to describe myself in just a few words:
"I can be extremely enthusiastic and quite courageous to push my limits, am very social and love huge discussions. There are just a few things I'm really scared of, but big crowds in little space give me panic attacks, also I'm not that into big and hairy spiders. I'm chaotic and sometimes a bit clumsy!"
I will put emphasis on the last sentence, as I can tell you this:
. I lost my battery grip and 2nd battery in the hotel on day two.
. I lost all my lenscaps during days zero to ten.
(edit). I lost my bikini at the spa on day three.
. I lost my cosmetics bag in the hotel on day ten.
. I lost my computer going through security in Alta on day ten.
. I lost my camera on the plane on day ten going home.
Bam! How chaotic could I possibly be? Luckily I can say I got almost all my stuff back, Norwegians seem to be a very honest and trustworthy crowd. I love them.
Concerning clumsiness you would just need to take a look at my body. I have around 15 dark blueish to red to black bruises all over. But that's another story to be told.
Beate, my favorite Norwegian sending me all my stuff back, just recently invented a new nickname for my whole chaos: Carolin Susekopp.